Carlos Bocanegra Elected to National Soccer Hall of Fame
Ex-USMNT Captain is Lone Member of 2020 Hall of Fame Class; He Will Be Enshrined in 2021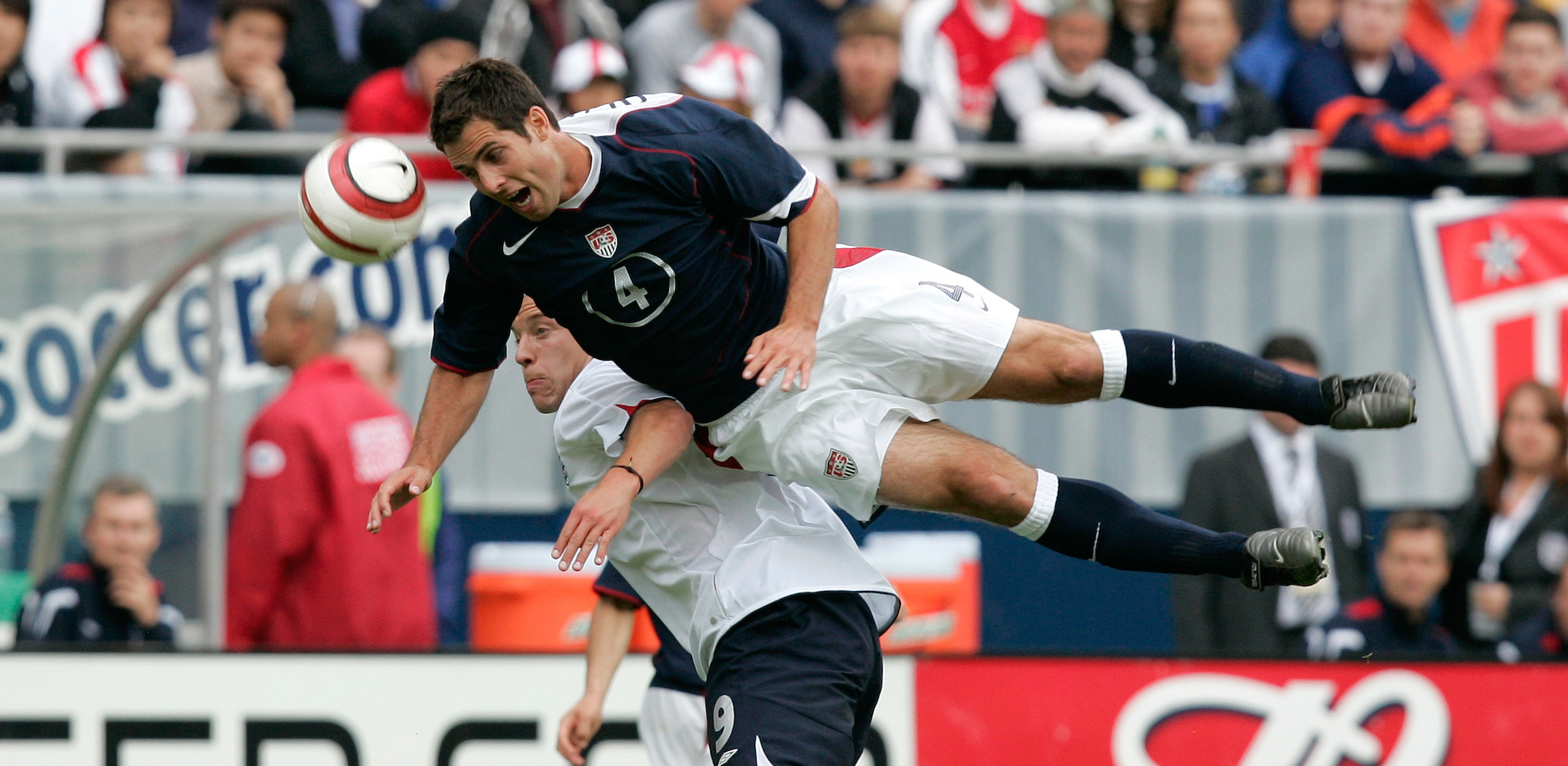 Frisco, Texas — The National Soccer Hall of Fame today announced that former U.S. Men's National Team captain Carlos Bocanegra is the lone member of its 2020 class. Bocanegra will be inducted along with the Hall of Fame's 2021 class at a combined ceremony next year at Toyota Stadium in Frisco, Texas. This year's ceremony, which was scheduled for Saturday, September 19, was postponed due to concerns over the COVID-19 pandemic.
Tim Howard surprised his former USMNT teammate with the news of his election in a videoconference call while Bocanegra was at an Atlanta United video session at the team's training facility in Marietta, GA. Bocanegra, who played for the USMNT in the 2006 and 2010 World Cups, is currently Atlanta United's technical director.
Bocanegra, who will be the 305th person to be enshrined into the Hall of Fame, wore the captain's armband in 64 of his 110 appearances with the USMNT from 2001 to 2012. His 14 international goals are the most by a U.S defender.
His 15-year professional career began as MLS Rookie of the Year with the Chicago Fire in 2000. After winning MLS Defender of the Year in 2002 and 2003, he moved to Europe for stints in England's Premier League, France's Ligue 1 and Scotland's Premier League before two final seasons (2013-2014) in MLS.
The National Soccer Hall of Fame voting committee determined the 2020 class from a list of 42 finalists on the players ballot, 12 on the veterans ballot and 10 finalists in the builder ballot. Bocanegra was named on 68.5 percent of ballots; the threshold for election is 66.7 percent.
Bocanegra's Career Highlights Video
###
National Soccer Hall of Fame 2020 Class
CARLOS BOCANEGRA, PLAYER
Defender - U.S. Men's National Team (2001-2012), UCLA (1997-1999), Chicago Fire (2000–2003), Fulham (2004–2008), Rennes (2008–2010), Saint-Étienne (2010–2011), Rangers (2011–2013), Racing Santander (2012–2013), Chivas USA (2013–2014)
Currently – Technical Director, Atlanta United; Athlete Representative, U.S. Soccer Board of Directors
Wearing the captain's armband 64 times for the United States Men's National Team, Bocanegra was selected for each of the 2006 and 2010 FIFA World Cups where he appeared in six total matches. Tied for 10th all-time in U.S. Soccer history with 110 caps, he scored an impressive 14 goals during his international career. Bocanegra helped lead the USMNT to two Gold Cup victories in 2002 and 2007 and was captain during the U.S. victory against No. 1-ranked Spain at the 2009 FIFA Confederations Cup.
Bocanegra retired from play in 2014 after a 15-year career that included more than 200 career appearances in England, France, Scotland and the United States. A California native, Bocanegra attended collegiate soccer powerhouse UCLA and was drafted by the Chicago Fire in the 2000 MLS SuperDraft. In Chicago, he won the MLS Rookie of the Year Award in 2000 and back-to-back MLS Defender of the Year Awards in 2002 and 2003. The following year, he signed with English Premier League club Fulham, where he played four seasons, during which he became one of the few U.S. players to captain both club and country simultaneously. Following his time with Fulham, Bocanegra moved to France's Ligue 1, where he played for Rennes and Saint-Etienne until he joined Rangers of the Scottish Premier League until 2013. In July 2013, he officially returned to MLS to play for Chivas USA, where he finished his career holding the all-time record for most international goals scored by a U.S. defender.