From $15 a Day to Equal Pay: Celebrating U.S. Soccer's New Deal
The era of equal pay for men and women in U.S. Soccer begins today, and the newest members of the National Soccer Hall of Fame were thrilled to celebrate the development at their recent induction ceremony in Frisco, Texas.
The announcement that the men's and women's players unions had ratified agreements with the U.S. Soccer Federation came May 18, two days before six new Hall of Famers picked up their red jackets at their induction ceremony. Members of the USWNT have pushed for equal pay since the 1990s; the new agreement took effect today and runs through 2028.
"The announcement couldn't have come at a better time," former USWNT captain and two-time World Cup winner Christie Pearce Rampone said after her induction ceremony. "This was a work in progress. I felt like the ones before me did so much, and I just followed in their footsteps. I was able to take over in that middle range and then leave it to these women today. They're just absolutely extraordinary and amazing for what they've accomplished, because they're still trying to win on the field and win off the field as well.
"That's difficult to balance, and I think they did an exceptional job."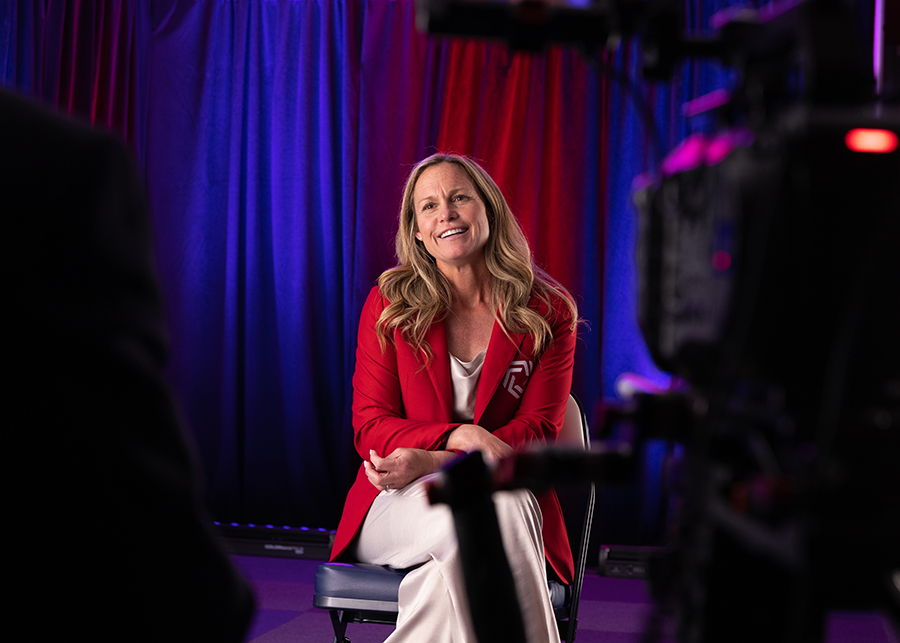 Under the agreement, the men's and women's teams will be paid equally, and FIFA World Cup prize money from both men's and women's tournaments will be pooled and shared.
"It was just validation that these women, especially the ones right now, have worked so hard," World Cup champion Shannon Boxx said after her induction ceremony. "They've had to continue to focus on playing the game and fight this."
To be sure, it took several generations for the U.S. women to win the battle for equal pay, and the change happened during the tenure of the U.S. Soccer Federation's first woman president, Cindy Parlow Cone. The agreement, she said, was truly a team effort.
"This doesn't happen without the men championing this," Cone said in a conference call with reporters.
U.S. Soccer is the first federation in the world to achieve equal pay. Class of 2022 Hall of Famer Linda Hamilton, a member of the 1991 team that won the first Women's World Cup, hopes the deal inspires others around the globe.
"My hope is that this is the first step," she said after the ceremony. "And it's going to be a lot of steps. But change doesn't happen immediately. It happens in small increments of time. … I hope that we'll continue to grow this amazing game and open up these opportunities for young women in countries that haven't typically been supportive of their women's teams. I have high hopes for that."
Hamilton's optimism is battle-tested. Growing up, Hamilton was able to play soccer only after her brother convinced their mother it was OK, and she had to play with boys' teams at first because there were no girls' teams to join.
"The history lesson of this is, a couple of days ago there was that equality pay [agreement], but maybe some of you don't actually know where we started," she said during her induction speech. "When we won the World Cup in 1991, we made $15 a day. That was the per diem, no salaries. No bonuses. It was $15 a day.
"So I think about that, and I think we weren't winning for the money, obviously. But we wanted to be competitors."